Discover more from Economics with Dr. A
Economics with Dr. A is short-form educational content focused on explaining economic concepts beyond the headlines to help young professionals navigate the complexity of the world they live in.
Over 1,000 subscribers
You are Invited to Discussion Hours
Reflection on my recent post
I recently shared a post and video about my tips for developing belonging in the classroom. One of my tips was to avoid using the term "office hours" and replace it with something that better communicates the meaning. Over the years I have found that "discussion hours" does a better job of encouraging students to visit my office.
This tweet sharing the same advice went viral last week.
In my version of the tweet, I shared my experience with changing the name to discussion hours.
Here is also an image from my door, that shares my "Discussion Hour" times and also has a QR code to my Linktree. The QR code is a recent addition. I will report back on how students perceive it.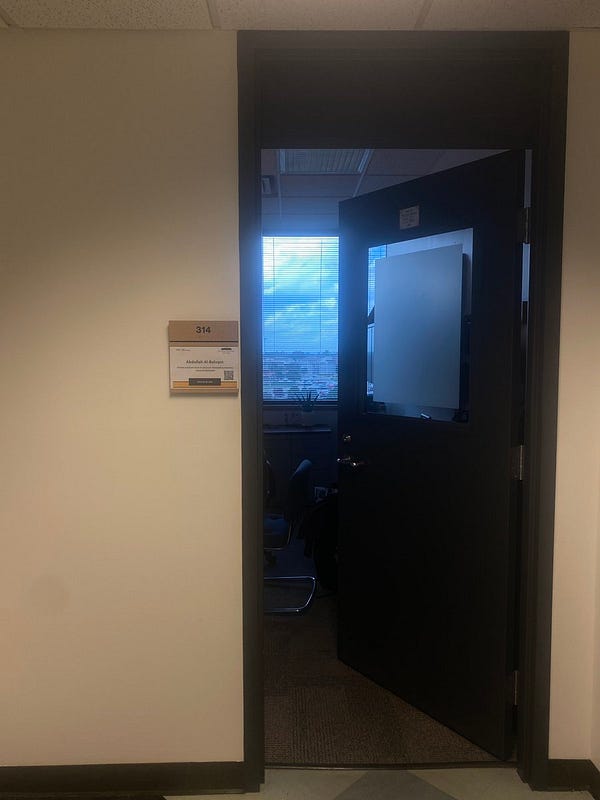 Dr. Abdullah Al Bahrani
@DrAAlBahrani
I am a huge advocate of changing office hours to another name. I have used discussion hours for a while now. Here is what I noticed after making the change. Thread 🧵
Small changes make a difference. While there is no "evidence" that this works, it is a start. It also provides a good opportunity for a researchers to test out this hypothesis.